Argusol® Calcium Plus Effervescent Tablet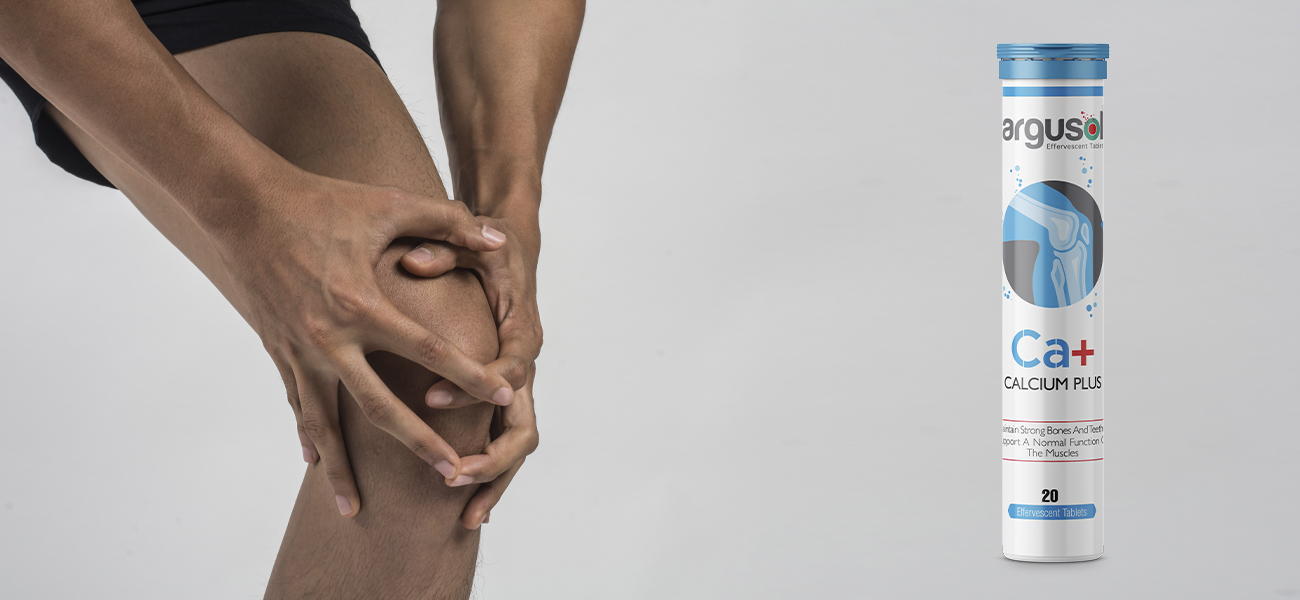 Active ingredients:
Calcium, magnesium, zinc, vitamin D3

Indication:
Provides the body with the minerals and vitamins it needs, as well as preventing osteoporosis

Product differentiation:
With a special blueberry flavor, no sugar

Product Description
Precautions and warnings
Tell your doctor if you have any conditions, such as kidney failure, and experience of kidney stones.

Tell your doctor or pharmacist if you are taking any other medicines or supplements.

Consult your doctor or pharmacist before using this product if you are pregnant or breastfeeding.
Storage
Store at a temperature below 25 ° C and away from light.
Instructions for Use
Dissolve 1 tablet daily in a glass of water (200 ml) and drink after complete dissolution.
Main ingredients
200 mg of mental calcium (in the form of calcium carbonate)

76 mg of magnesium menthal (as magnesium oxide)

5 mg of elemental zinc (in the form of zinc gluconate)
Indication and application
Helps to strengthen bones and teeth