Argusol® Multivitamin Effervescent tablet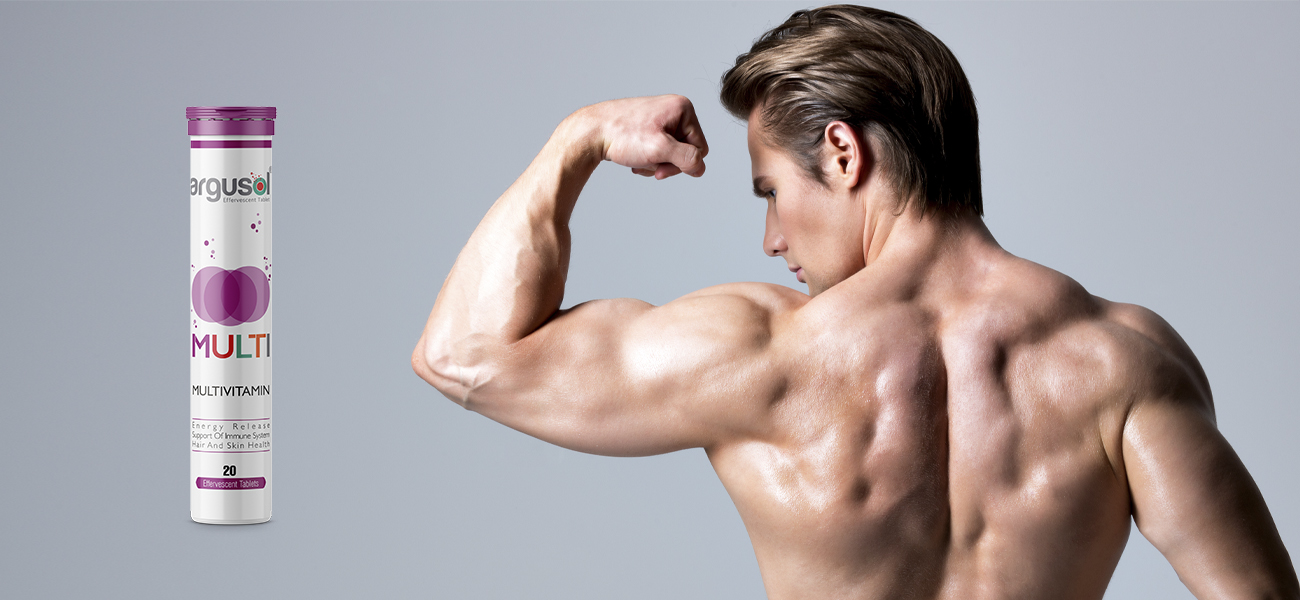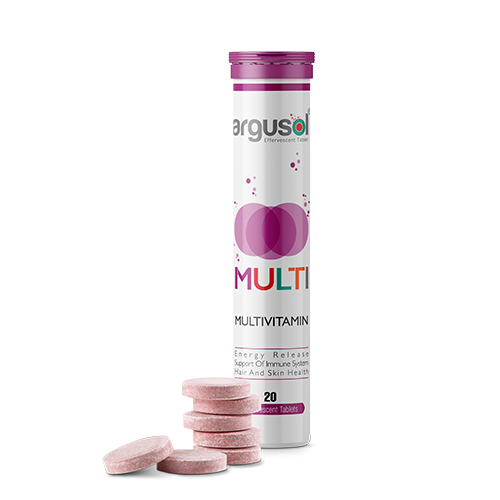 Indication:
Provides required vitamins to adults

Product differentiation:
High quality in taste and color, with strawberry flavor, no sugar

Product Description
Precautions and warnings
Tell your doctor or pharmacist if you are taking any other medicines or supplements.

Consult your doctor or pharmacist before using this product if you are pregnant or breastfeeding.
Storage
Store at a temperature below 30 ° C and away from light.
Instructions for Use
Dissolve 1 tablet daily in a glass of water (200 ml) and drink after complete dissolution.
Main ingredients
685/5 units of vitamin D3

66/64 unit of vitamin E acetate

21/4 mg thiamine mononitrate

3.5 mg riboflavin 5-phosphate

4/845 mg peridoxine hydrochloride

20/65 mg calcium-D-pantothenate

278/5 micrograms of vitamin K1

7/45 micrograms of vitamin B12

132/5 micrograms of biotin
Indication and application