Lipiferr ® Nano-liposomal Iron Suspension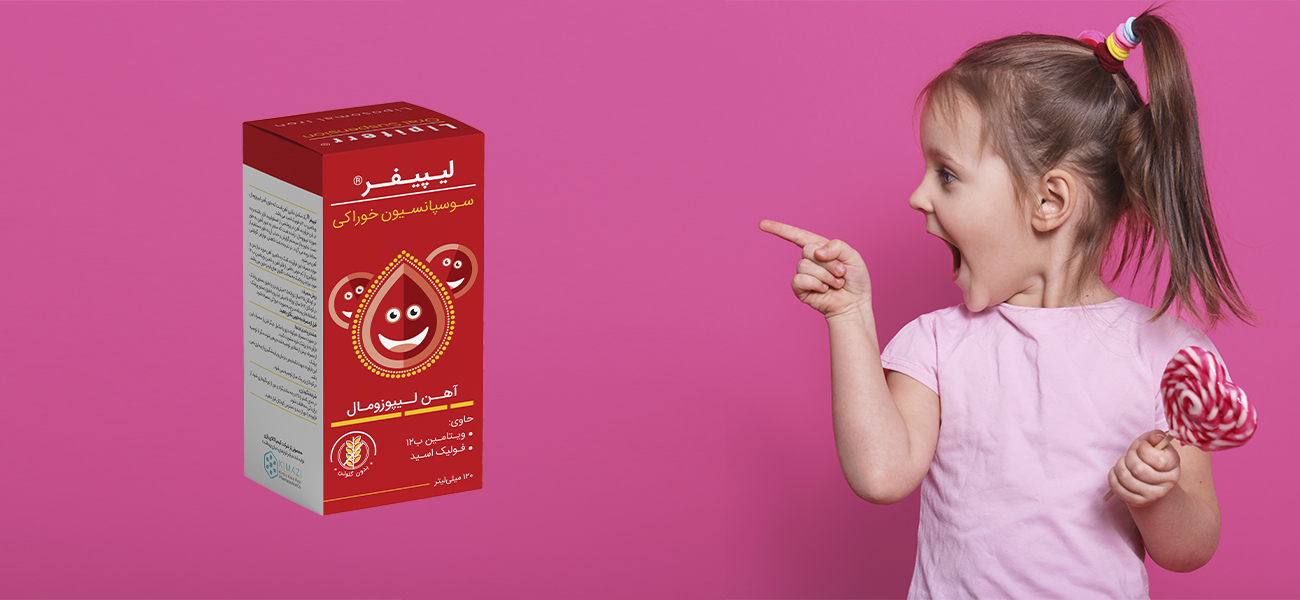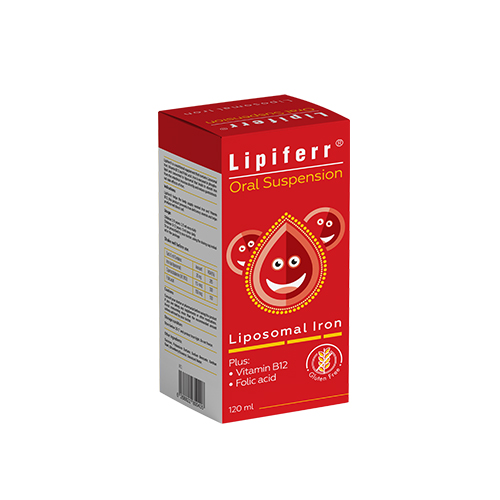 Active ingredients:
20 mg Nano-Liposomal Iron (as ferric pyrophosphate), Vitamin B12 and Folic acid

Indication:
Helps to treat anemia in children 2 to 12 years

Product differentiation:
higher absorption compared to regular iron, has no gastrointestinal side effects and does not stain teeth.

Dosage:
Children 2 to 5 years: 2.5 ml daily / Children 5 to 12 years: 5 ml daily or as directed by a doctor
Product Description
Precautions and warnings
Do not take more than the amount recommended by your doctor.

Keep out of reach of children.
Storage
Store at a temperature below 25 ° C and away from light and moisture.
Instructions for Use
Children 2 to 5 years: 2.5 ml daily or as directed by a doctor

Children 5 to 12 years: 5 ml daily or as directed by a doctor
Main ingredients
20 mg of elemental iron in liposomal form

150 micrograms folic acid

1.5 microgram of vitamin B12
Indication and application
Supply of iron needed by the body

Prevention of iron deficiency anemia

Production of red blood cells