LipocalciD® Nano-liposomal Calcium Tablet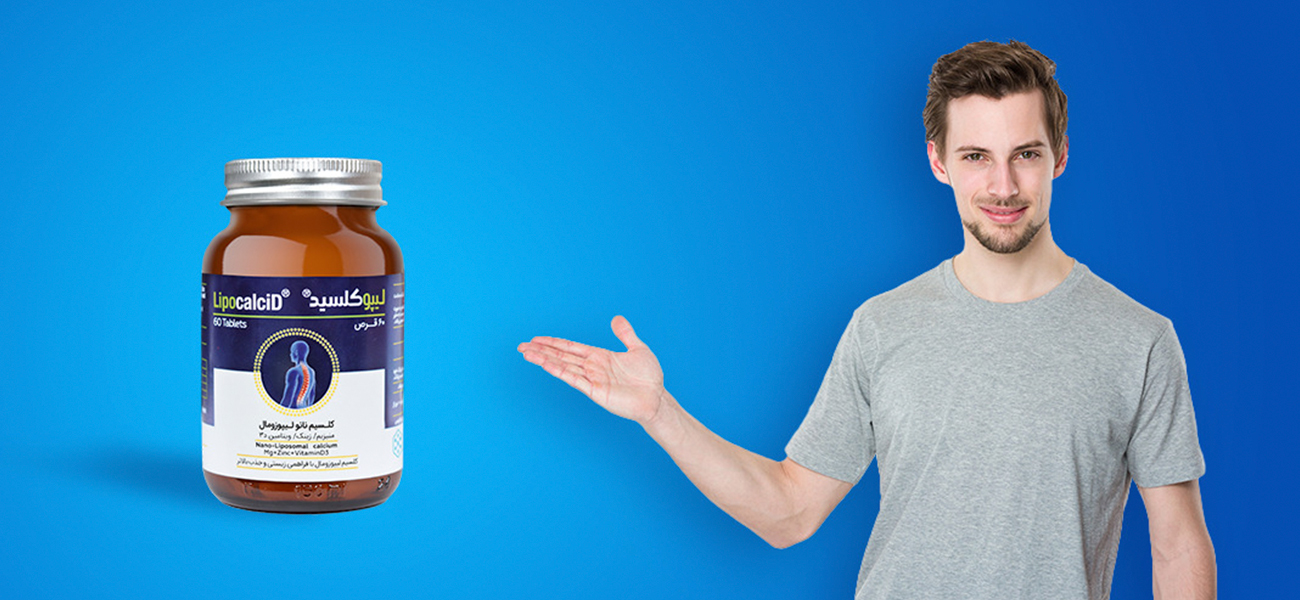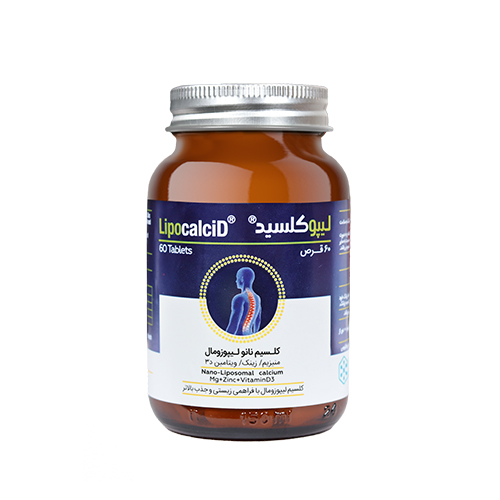 Active ingredients:
500 mg of elemental calcium (as nano-liposomal), 150 mg of elemental magnesium (as magnesium oxide), 10 mg of mental zinc (as zinc gluconate), 1200 international units of vitamin D3

Indication:
Helps to strengthen bones

Product differentiation:
In this product, nanoscale calcium is in a phospholipid coating and is liposomal, which has resulted in bioavailability and higher absorption of calcium than other sources of calcium in this product. And this product is a new generation of calcium supplements.

Dosage:
2 tablets daily or as prescribed by your doctor.
Product Description
Precautions and warnings
If you are taking any medications or other supplements, consult with your doctor before taking this product.

Do not take more than the amount recommended by your doctor.

This product is a supplement and is not intended to diagnose or treat the disease.
Storage
Store at a temperature below 25 ° C and away from light.

Keep out of reach of children.
Instructions for Use
5 or 10 ml daily or as prescribed by your doctor
Main ingredients
500 mg of mental calcium (in nanoliposomal form)

150 mg of elemental magnesium (as magnesium oxide)

10 mg of zinc elemental (in the form of zinc gluconate)

1200 international units of vitamin D3
Indication and application
Helps to strengthen bones