Loterix® Oral Granules 4 mg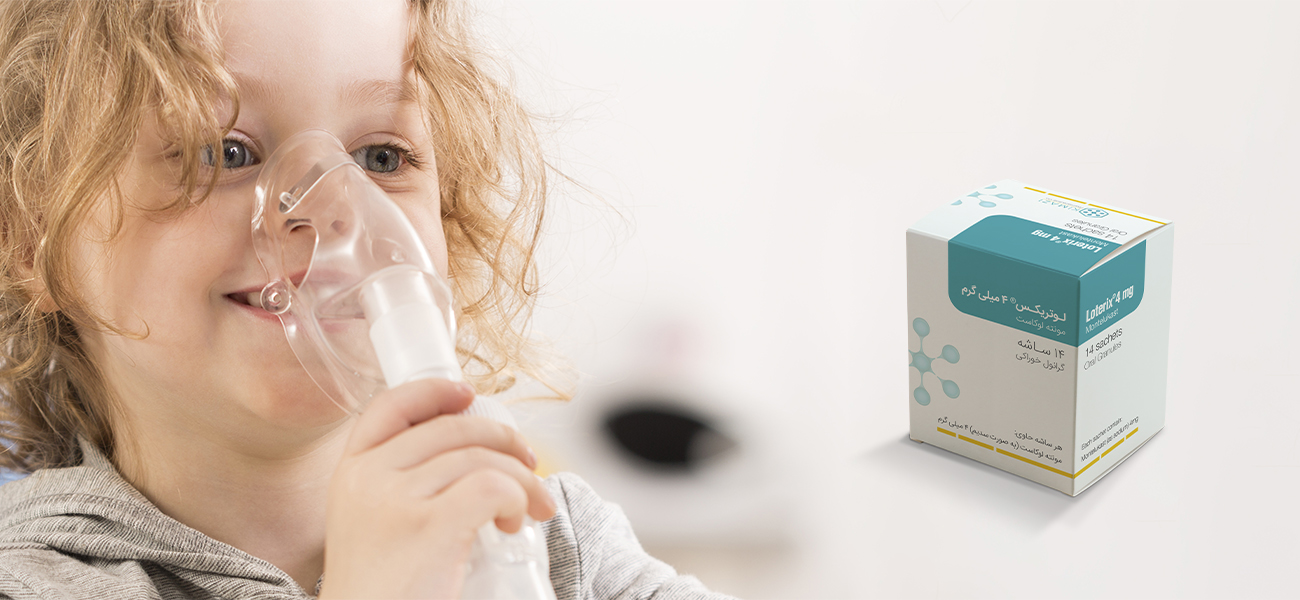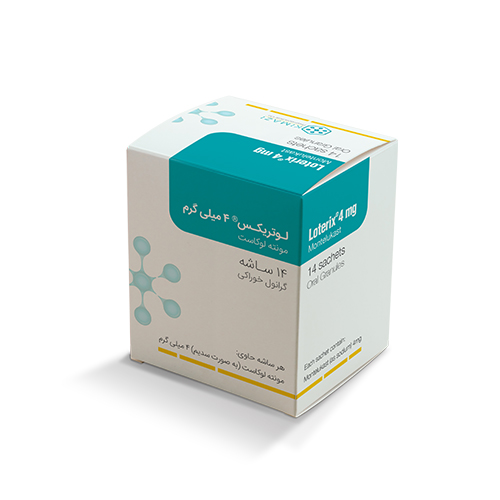 Active ingredients:
Montelukast oral granules 4 mg

Indication:
Prevention and treatment of asthma in children 12 months to 5 years
Prevention and treatment of allergic rhinitis in children 6 months to 5 years


Product Description
Precautions and warnings
Do not use this drug in children under 6 months. Other diseases may affect the use of this drug. Tell your doctor if you have any other illnesses, especially: Allergy to aspirin or other nonsteroidal anti-inflammatory drugs (NSAIDs) - The effects of this medicine may increase due to its slower excretion from the body. Tell your doctor before taking Luterix if: Oral Luterix is ​​not prescribed to treat acute asthma attacks. In the event of an acute attack, follow your doctor's instructions for your child. Always have your child's inhalers available for acute attacks. This medicine should be given to the child under the supervision of the parents. Your child should take Montelukast in the evening. Montelukast should be taken even if your child has no symptoms or has an acute attack. Always take this medicine as directed by your doctor. Take by mouth.
Storage
Store this medicine at below 25 ° C, and away from light and moisture.

Keep this medicine out of the reach and sight of children.
Dosage and Instructions for Use
1

Mix the granules in a spoon (5 ml) of breast milk or formula or in a spoonful of baby food (only apple, carrot, rice or ice cream puree) that is cool or at room temperature and feed directly to the baby.

2

Be sure to discard any remaining medicine mixed with milk or food.

3

Take the medicine immediately after opening the sachet.

4

The contents of the sachet, even if not mixed with breast milk or formula or baby food, should be consumed no later than 15 minutes after the sachet is opened.

5

This medicine should only be dissolved in formula or breast milk. But other liquids can be used after taking the medicine.

6

Take a 4 mg sachet of Loterix orally daily in the evening.
Indication and application
Treatment and prevention of asthma in children 12 months to 5 years

Treatment and prevention of seasonal allergic rhinitis in children 2-5 years

Treatment and prevention of persistent allergic rhinitis in children 6 months to 5 years