Nylice® Head Lice and Nits Elimination Solution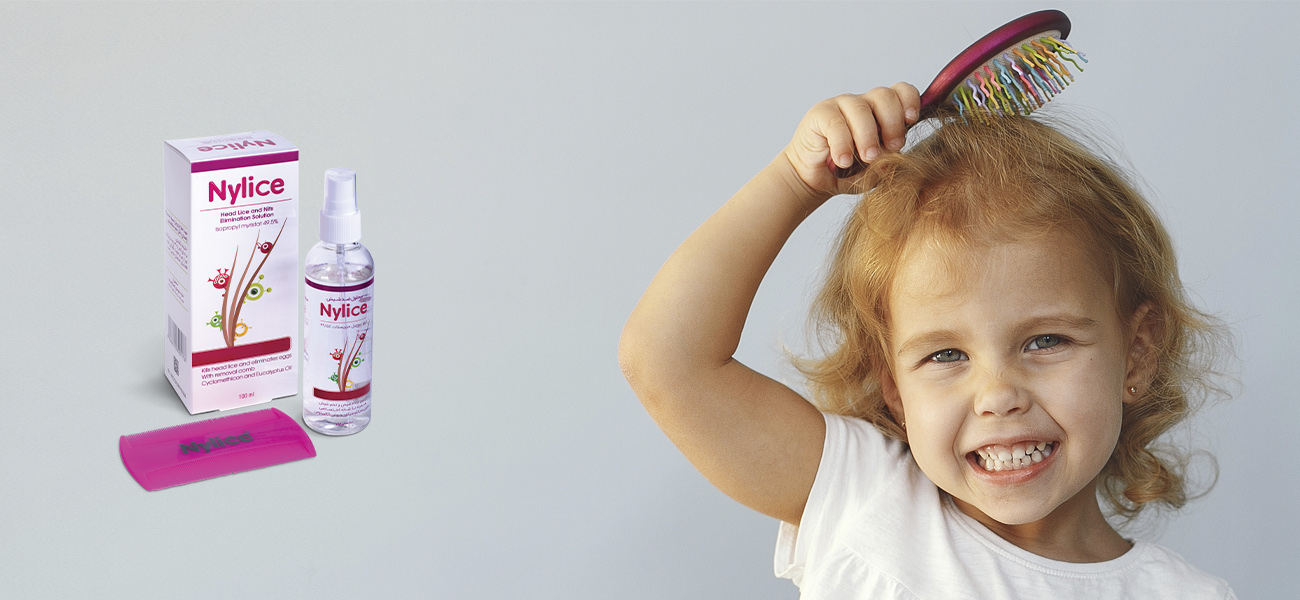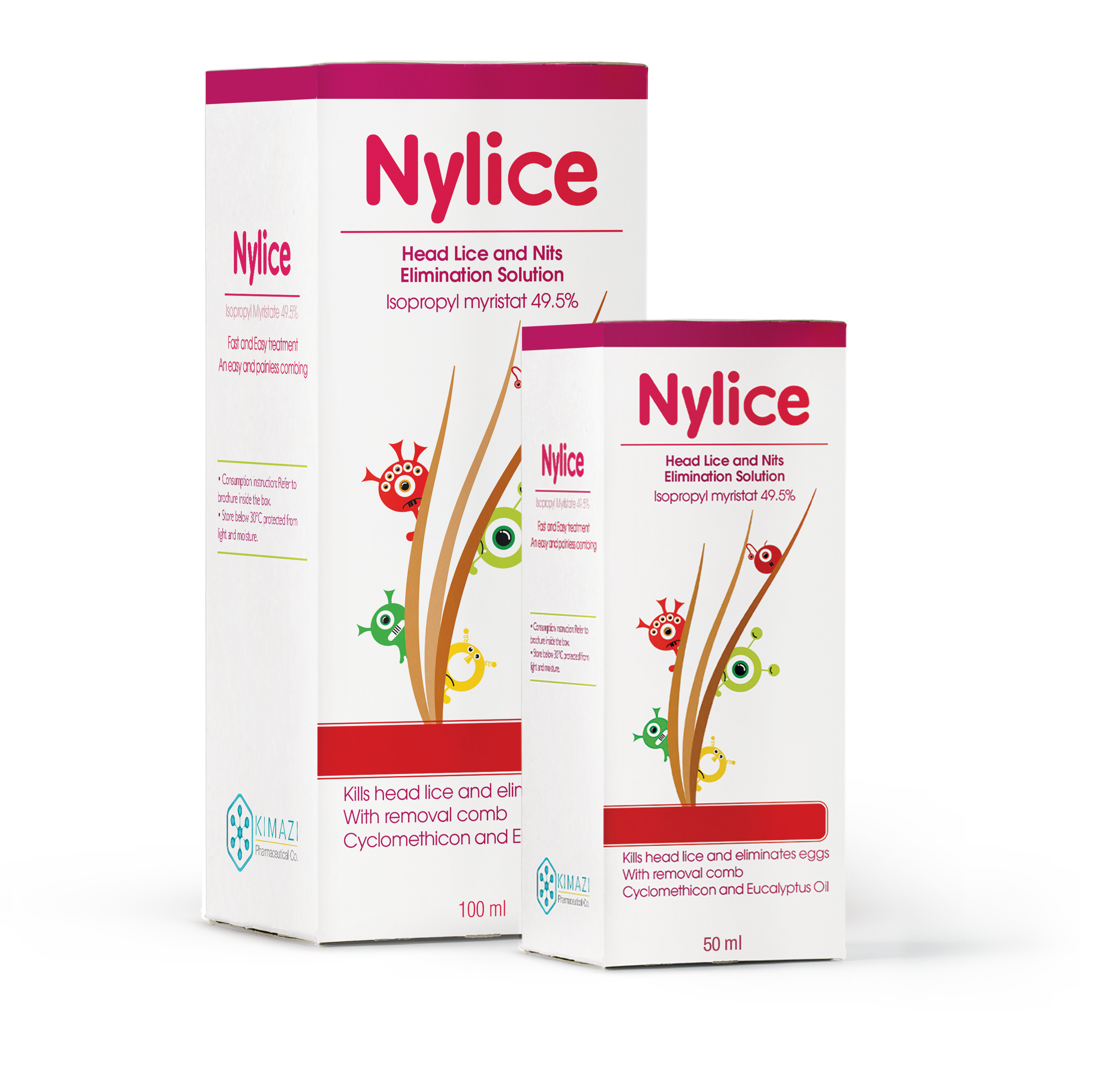 Active ingredients:
Isopropyl myristate 49.5%

Cyclomethicone 49.5%

 Eucalyptus extract 1%

Indication:
Elimination lice and nits

Product differentiation:
1. High effietiveness in just 10 minutes.
2. Doesn't contain insectides.
3. Works physically.
4. Can be use for all age groups, breast feeding mothers and during pregnancy.
5. Kills lice eggs too.

Dosage:
Spray the solution on all parts of the hair.

Massage all parts of the hair for 10 minutes

To ensure elimination reused in next 7 days
Product Description
Precautions and warnings
Use this product in children under two years of age with a doctor's advice.

Use of this product inside the nose, vaginal area, as well as eyebrows and eyelashes (near the eyes) is allowed only with a doctor's opinion.

In case of any skin allergies, consult your doctor.
Storage
store this product at 30 ° C and away from direct sunlight..

keep out of reach of children.
Dosage and Instructions for Use
1

Make sure the hair is dry. If the hair is long, first divide it into several sections.

2

Spray the Nylic solution on all parts of the hair, behind the ears and behind the neck. Make sure that all parts of the hair are completely covered from the roots to the ends of the hair. Continue spraying until the hair is completely wet.

3

Massage your hair with your fingertips for 10 minutes.

4

Use the special comb and comb the hair well. Combing the hair should start from the roots of the hair to the ends of the hair. Comb your hair in groups to make it easier and better to comb.

5

Finally, wash your hair well with shampoo and warm water and rinse.
Indication and application
Eliminates lice and lice eggs.

Nylice Removal CombFine-tooth comb helps removing lice and eggs (nits) after treatment.

Free of toxic and chemical insecticidal compounds.

Suitable for all ages, breastfeeding mothers and pregnancy.